Taking Worship to the World...
Precious Grace, my new Album has just arrived!!! Watch this space for a new updated website and how to order your copy of the album soon!
Clearing the decks in preparation for the new album... should be out in a few weeks!
My friends at Integrity Europe/Join the Dots Management have just relaunched under the name of re-vived.com... and right now they are carrying my book "Worship in the Presence of God". Check out their new website http://www.re-vived.com
.................................................................................................
The Grace Project's Radical Joy Conference takes place at Burnt Oak, North London on 16th & 17th July. Headed up by my good friends Steve McVey and Paul Anderson-Walsh, I will be joining them for these 2 days of worship and teaching. It would be good to see you there. Click here for more information.
Next week sees the next stage of the recording process for "Precious Grace" - mixing and listening back! I'm really pleased with the way it's all gone so far! The tour is also coming together for the autumn and early 2012. There are still some dates free, so if you want to be a part of "Precious Grace" please drop me a line.
TALES OF A TROUBADOUR AT PENTECOST FESTIVAL (free!)
I will be appearing at the Pentecost Festival on Friday 10th June and Saturday 11th June, both days at Westminster Central Hall. Join me and Andy Frost for "Re-Discovering Faith" at 7:30pm on the 10th June (cost £5) or on Saturday 11th I will be performing my "Tales of a Troubadour" at 3:30pm, entrance FREE. Why not spend the whole day on Saturday enjoying the free events? Simon Nelson, who has worked with me as guitarist for many years now, is giving a a guitar workshop in the morning (11am -1pm) and I'm going to be calling in at around 12:00 for a question and answer session. You could then join Graham Kendrick for some "'Psalm Surfing" before joining me for "Tales of a Troubadour"! Hope to see you there!
The recording has been completed and the new album is scheduled for an autumn release once the mixing, manufacturing and artwork has been finished! It's going to sound great!
I'm really pleased with this latest crop of new songs for my forthcoming album. Much of my working day right now is spent on editing and refining the lyrical content before pre-production. We start recording in a month! I plan to take to the road with the new album in the autumn. If you are interested in being among the first to hear this exciting batch of new songs live, why not be one of our valued event hosts. Drop an email to strum@davebilbrough.com to find out more.
Here's a track I recorded that seems appropriate in these times. For a chord chart, click here!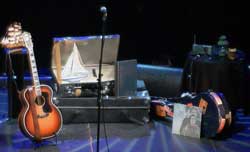 Had a fabulous "Tales of a Troubadour" last weekend down in Lancing. The host contacted us to say: "... Saturday evening went down superbly well with everyone concerned – they were very impressed with the whole content of Dave's show." This is a great resource for churches. We'd love to hear from you if you want to book it.
Simon Nelson, who has played guitar on my last 6 albums and regularly plays on stage with me, has released the second set of DVDs in his teaching series. This, the intermediate level, introduces more complex chord structures and rhythms as well as examining how to transpose into more guitar friendly keys. An excellent resource for guitarists who want to progress to another level.
For more information on this great series, click on the image.
HAPPY NEW YEAR
Hope you've all survived December's snow and ice! As we enter 2011 my thoughts are turning swiftly to the two trips to the Holy Land that Pat and myself will be helping to lead. One in June and one in November. The Biblefresh team have added alternative accommodation in Bethlehem which works out a little less expensive. Click here for full details of the tour and choices of accommodation. It would be great if you could join us for one of the trips!
Here's a solo acoustic version of Father God. I hope you enjoy it, but also it's an aid to guitarists to see what I actually play.
I've posted up a video and photos of my August tour of Scotland with the All Souls Orchestra. Click on the Media tab at the top of this page to view.
Just back from my Holy Land Recce in preparation for two trips there next year.
Click here for a clip of me interviewing Rob Cotton about the Biblefresh pilgrimages due to take place in 2011.
If you want to join Pat and myself and the Biblefresh team in the Holy Land, click here for full details and a booking form!
For the last couple of days of October through to November 17th I'll be accompanying Andy Frost and Share Jesus International on a tour all over the UK called Rediscovering Faith. This video explains a little more. For more information and dates, see www.sharejesusinternational.com/rediscoveringfaith
I'm going to be part of a team leading 2 trips to the Holy Land in 2011 in which Pat will also be joining me. Our first trip there was a fantastic experience. If you are interested in joining us, click on the logo for full details and a booking form.
Here's a new song that's proving to be popular this year! I'll be singing it each night at Prom Praise Scotland backed by the All Souls Orchestra! For a chord chart for you to play along or teach it to your worship band click here
Embarking on a Prom Praise Tour of Scotland this month (August 13th - 20th) with Noel Tredinnick and All Souls Orchestra, taking in Perth, Glasgow, Ayr, Inverness and Aberdeen. Check out the tour dates page for more information or click on the Prom Praise logo.
...................................................................................................
I've just emailed out my latest newsletter. If you're not on my mailing list, click here to read. If you want receive future news straight to your inbox email us: office@davebilbrough.com quoting "newsletter" as your subject. Thanks
Just put a new blog up... click on the blog tab above to see!
Had a great time at the Global Day of Prayer event on 13th June at West Ham football Stadium. Pat's Kids Choir sounded great I was really proud of her....it was terrific to connect up with other worship leaders from around the country in leading others in Prayer and Proclamation.
Recently returned from the Grace Project's "Grace in the Wilderness" conference in Finland where I led worship and also performed songs and stories based on "Tales of a Troubadour" to an invited audience of businessmen. Paul Anderson-Walsh has posted a video of the conference on you-Tube which opens with me singing the song I specially wrote for the conference. Click here to see it.
Had a great time performing Tales of a Troubadour at Thamesmead the other day. Thanks to those who posted such positive, encouraging comments on my facebook page.
Tales of a Troubadour is now booking into the Autumn. If you would like to host one of these unique events email us on strum@davebilbrough.com.
Through the wonders of Facebook I came across this the other day...
... which is the cover of a special compilation album released in the 1970s. Click on the cover and you will recognise a few younger looking singers, among them Ishmael, Graham Kendrick, John Pantry, Karen Lafferty, Len Magee and Gwen Murray. I think we all look better now! Click on the album cover for a better look!
Talking of Facebook, why not join me as a friend... click here.
........................................................................................
Before performing my "Tales of a Troubadour" showcase at Spring Harvest, I was pleased to be able to sing a song from my last album, "People of Promise" in the Big Top at each venue. Click HERE for videos of the performance.
Three successful dates already completed of the Tales of a Troubadour tour. To see some snippets Click here (turn audio off on this site first)
Many of you will have seen Simon Nelson on stage with me at events up and down the country, regularly playing in my band as guitarist. He has taught "The 10 Week Worship Worship Leader" course at Holy Trinity Brompton for nearly 10 years and is now making this available on DVD. I am pleased to say he has just released the first DVD in the series of 3 of this guitar teaching series.
Click on the image for more details.
I've just taken delivery of an exciting new product...
Called the BagAmp this brand new amplification system is designed for the singer/acoustic guitarist producing an amazing sound and incredible portability.
Many of you will see me using it live on the road in the coming months.
Just returned from an exciting couple of weeks away. First, Atlanta, leading worship at the National Leadership Summit for Gracewalk Ministries headed up by Steve McVey. It was a great time and wonderful to be united with so many who had the same vision and heart. I then travelled on to Israel where I shall be returning shortly helping lead a large party on a tour of the Holy Land arranged by Premier Radio.
Whilst in Atlanta I was priveleged to be interviewed for Steve McVey's Sunday Service and if you follow this link and scroll down you can see Steve & I in conversation talking about Worship & Grace.
http://gracewalkministries.blogspot.com/
Steve heads up a great work and I count it an honour to know him and his wife Melanie as friends.
Tales of a Troubadour - booking into 2010!
For information email strum@davebilbrough.com
Those who follow football (Soccer to USA visitors) might find a surprise when they see the West Ham line up this new coming season! Actually it's a mock up -most of my weekends are taken up with something else!
Tales of a Troubadour
What a great evening it was! Live on the River Thames, London I premiered "Tales of a Troubadour"; a new show of songs and storytelling. The place was packed, rammed full of people and the reception was just brilliant... I couldn't ask for more! Plans are developing to take it on the road. If you're interested in hosting, do get in touch with our office. We'd love to come your way. The vision of the evening is described below and more will be coming on this soon. Thanks to Malachi Kelly, for the photo.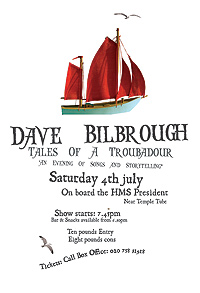 Come and join with me at a special evening I have planned on Saturday 4th July where I shall be premiering a new presentation called "Tales of a Troubadour".
Drawing on songs that are self-written as well as mainstream material I will be sharing something of my story in a way that I hope is accessible to people wherever they are on the journey. It does provide a great opportunity to bring non-churched friends - you don't necessarily have to be a Christian to enjoy it! The venue is HMS President, which is permanently moored on the Thames, and, long with good music, food and a bar, offers stunning views of our glorious capital.

Capacity is limited, so the sooner you book, the more guaranteed you are of a place. We'd love to see you there. Call the Box Office on 020 758 31918. Show starts 7.45pm - bar and snacks available from 6.30pm. £10 / £8.
Just got through a copy of "The Jesus I Know". A book that I contributed a chapter to along with a number of other people. Each chapter relating our own personal experience of knowing Jesus.

It's a good read, and all the proceeds after costs are being donated to Abaana, an Irish charity for children in Africa. www.abaana.org

Get on to http://www.thejesusiknow.info for your copy.
Cross Rhythms have just published an article they invited me to write as a retrospective looking over my recording and writing career. It was an enjoyable task to write it, if not quite a marathon as I surveyed the last 31 years of my output. It gave me the chance to become the musical curator of the Dave Bilbrough library for a day or two and evoked a number of memories. It was interesting for me to observe the strands of both congregational and studio that have been consistent down through the years, namely: an appreciation of God's grace coupled with songs that provide a vehicle to celebrate, declare and be joyful in the territory that he has given us.

www.crossrhythms.co.uk/articles/
There's a song in each one of us that is waiting to be released. The God of all creation, who in His majesty reveals such diversity, called each one of us into being to be special and unique. So often we allow the conditioning of our background or the responses of others to rob us of our God given dreams and stop us releasing who we really are. When we come to Christ we become new creations in him; and it's how God sees us, not how we see ourselves, that really becomes the basis for us to begin to grasp the truth of our new identity. God wants to unlock new capabilities within each believer born by His Spirit, transforming us as we recognise our new life in Him.

Our new identity in Christ is established in an instant. The process and recognising and discovering that new self takes time but as we begin to grasp who we really are in Him so a melody begins to rise, which is very distinct and original to us.

This song, from one of my live albums, will give you a chance to reflect and breathe in something of that message.
Hope you had a great Christmas break and a Happy New Year to you all. In the midst of Christmas celebrations Dave found time to visit his local football team, West Ham. He has been a lifelong supporter and was pleased to be able to get to a couple of matches. We just couldn't resist posting this up! Alongside various domestic dates from late January onwards, plans are emerging for a special "Live & Acoustic" tour with the House2house network across the USA in mid February. Stay tuned for more news in the next few weeks.
Dave's good friend Steve McVey has recently begun to use one of Dave's People of Promise tracks to promote a work in Swaziland. Check out the clip below:
(Don't forget to turn off the Background audio on this site before watching)

This autumn Dave and Pat will be on the road again touring with songs from Dave's latest release "People of Promise". To see if they're coming to venue near you click here. If your area doesn't feature, why not consider hosting a concert in 2009? For further details email strum@davebilbrough.com
............................................................................................

Books Update:
Just had this encouraging quote from CF inSouth Africa...


"Your books have again brought me to the point where I have questioned the very core of my ministry,
and has led me into a deeper relationship with God. This, in turn, has meant that I hear His voice more clearer than ever..."
more


The books are still available at £4.00 each or the set of 3 for £10.00 from the shop on this site click here and scroll down to find the books..
..........................................................................
31 July 2008

Dave & Pat have just returned from a visit to Wellspings Centre
in Uganda. In addition to the usual worship training school that
they run, Pat was asked to help purchase drums for the primary
school at the centre and to help train pupils and staff

Click for photos
(note there is a video included so you may wish
to turn this site's background music off first)

..........................................................


On 11th July Dave showcased People of Promise songs
with band at the London 'Radical Freedom' Conference.
The conference continued on Sunday 13th July Click here for more details




.......................................................
Attn US Visitors:
People of Promise now available from
http://www.goldusa.com/FCD/F454/f454.html

...................................................
PEOPLE OF PROMISE NOW AVAILABLE
AS A DIGITAL DOWNLOAD ON ITUNES
- go to the itunes store and search
for 'Dave Bilbrough'
.......................................
Dave was recently asked to be one of the contributors for a forthcoming bookpublished by Authentic called "My reason for Hope". Read Dave's reason by going to GraceNotes and clicking on "The Reason for my Hope"
................................................

With the new album now available online - our office has been receiving some encouraging responses. Tim Fellowes from Canterbury Vineyard church, wrote the following which succinctly describes the direction of "People of Promise":

"people of all ages respond to these types of songs because they are easy to sing, they flow and lift the spirits. They also create a sense of comunity and people can sing them at home"

A key theme of the album is our sense of "togetherness" in worship and how important it is that the elements of participation rather than just performance are embedded in any act that we offer to God.We're looking forward to sharing these songs live over the country in the coming months! Check out the tourdates section for the latest on where we'll be leading
worship.



This year's Global Day of Prayer event has just taken place at Millwall Football stadium. What a great day it was - lot's of significant praying and worshipping. We were delighted that the newly elected mayor of London, Boris Johnson, was able to attend and receive prayer from the many thousands gathered. Pat was once again leading the GDOP Choir as well as being responsible leading and co-ordinating the children's choir. Dave led worship along with a number of other significant Black and White worship leaders from across the nation.


NEW ALBUM "PEOPLE OF PROMISE"
AVAILABLE NOW!

Chord charts for this album are now available on-line from resources.



SPECIAL TRACK RECORDED
IN INDIA NOW AVAILABLE
ON ITUNES
Dave's friends at Powerhouse Church,
Chennai recently recorded an album
and Dave was honoured to take part,
recording a new song "Almighty God".
This song, along with the rest of the album
"Rise India" by the Powerhouse Worship
bandis available to download from itunes.


Tour Plans
Book Dave for 2008!


Dave's new album PEOPLE OF PROMISE takes up many of the themes that he began to write about 25 years ago in his landmark album An Army of Ordinary People. Says Dave:
"This album was a call to the global church to recognise their identity birthed out of grace and to see transformation take place...

Jermyn Street Update
- what a wonderful evening!
Adrian Hawkes, father figure of the Rainbow Church described Dave's recent Jermyn Street evening as .... (click here to find out!)

Watch this space for future plans.


DOWNLOAD 'PRAYER'

Dave is a patron of the London based Mildmay hospital, an international HIV+AIDS charity,specialising in care, training and service development within this field. Performed by South African singer James Stewart and featuring Archbishop Desmong Tutu, a special download charity singlecalled "Prayer"has been released which can be located at www.ebay.co.uk/anthemforaids at a cost of £1.99. Funds will be split between Mildmay and the Desmond Tutu HIV Foundation to help transform yet more lives in the global HIV pandemic. Your support of this great initiative will help change somebody's world.



In a break from his usual role as worship
leader at conferences, on 6th July Davewas invited
to speakata conference run by The Grace Project
www.thegraceproject.com . His subject was
"Worship and Grace" and was well-received by all present.


Song-writing competition
Following on from the success of last year's competition, Dave will againbe judging the modern worship song section of this year's BBC song-writing competition. He will be writing the melody to the winning lyrics which will then be recorded and broadcast by the BBC.


Dave finally got to play at Upton Park!!
Over 20,000 Christians from across the denominational
and cultural spectrum braved the rain to attend the four
hour ecumenical prayer extravaganza which celebrated
Pentecost, the Global Day of Prayer London eventheld
at West Ham United FC on May 27th 2007.
For more photos of the event click here



Dave & Pat recently returned from their
adventures overseas in India and Qatar.
click here for more

Out now. Worship and the Presence of God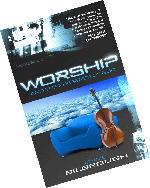 This series is now complete with the release of book 3. Click on the image to buy any one of the series at £4.00 each , or buy all three for just £10.00!! to read an extract click here

Huge Thank You!...

How You Can Help...




Here in the 2nd of his series of 3 books, Dave examines different aspects of what it means to live a life of worship to God and the vital connection between worship and mission.





Dave and Pat recently returned from 2 wonderful conferences hosted bythe House2House movement in St Louis and Denver. The House Church movement in growing rapidly across America as many are seeking to develop a relational and community focus to their church life. "Linking up with our old friends, Tony and Felicity Dale, who we had worked with on many occasions when they were residentin the UK was a real delight", says Dave "We were thrilled to be involved with what is quite obviously a God-inspired movement for this day and this hour." Here's a selection of photos. For more information about the house2house movement, they have an excellent website at www.house2house.com




The Calling all Nations gathering in Berlin was a powerful time where thousands of Christians from many different nations gathered to worship featuring many worship leaders from around the world. Well done to Noel Richards for initiating and pulling together this great event. For more photos follow this link.


Photos of recent Far Eastern Tour
click here to see photos of the Malaysianleg of the recent tour
from the church led by Christopher Long in Banting.

Dave Escapes Earthquake by 24 hours!!

After a tiring but fulfilling solo tour of Indonesia, Dave was joined
by Pat to continue the tour into Singapore and Malaysia.
Havingleft Yogyakarta just 24 hours before the most recent
Earthquake on 27th May, the people of that area were
naturally at the forefront of his mind.

Click here for an update on thedisaster fromNAT Minstries,
Dave's hosts in Indonesia, and information on how they are
trying to help the victims. Photos of the tour to follow soon!

Exciting New Book from Dave
Click on the image to buy online

"Dave Bilbrough's music
has always been saturated with the
charming sound' that is grace.
His insightful writing, which
is personal, winsome, and refreshing,
invites us to smile with relief,
shout for joy, and walk in
grace's rhythm, because the truth
is unchanging: we are greatly loved. "
JEFFLUCASAuthorSpeaker Broadcaster

In the first of a series of three books,
Dave examines different aspects of
what it means to live a life of worship
to God. Practical, humorous and
down-to-earth this book will encourage
you to walk more closely with God and
to grasp the heart of the message of grace. more


Spring Harvest 2006 and

Song-writing competition
Dave will be judging the modern worship
song section of this year's BBC song-writing
competition. He will be writing the melody
to the winning lyrics which will then be
recorded and broadcast by the BBC. more


Songs of Dave Bilbrough
25 new recordings with
sheet music, guitar chords
& acetate masters, all in a special
2CD presentation pack has
just been released by
Kingsway music.more


Dave in Berlin
Dave has been invited to participate
in the "Calling All Nations" worship
event to be held on July 15th 2006
in Germany at Berlin's Olympic
Stadium this summer which will
be hosted by his long standing friend
Noel Richards. more


'This Is My Worship'
wins two awards.
(photo by Benedict Parsons)
Dave recently picked up
two Gold awards from the
Christian Broadcasting Council
Annual Media Awards 2005.
His latest recording
'This is my worship,'
was named 'Best Christian Music DVD'
and his Tsunami Benefit concert
shown worldwide on God TV
in January this year
was awarded'Best Christian Music
TV Programme.'
Graeme Spencer of
Cloak Productions produced both
the DVD and theTsunami concert.


We're back!!
Dave & Pat returned from
Tennessee where they were
primarily based spending
time with an exciting worship
filled church called Hosanna
Fellowship as well as sharing
at Trinity Chapel in Knoxville.
Dave:"It wasso goodto
reconnect with our great friends
Jeff and Kathy Oakes who spearhead
a community of Christians where
radical worship is at the forefront
of all they do. We were
really encouragedto see
what God is doing with these folks.
It was great as well to hook up with
Mark and Melissa Medley who have
such a heart for equipping and
releasing others, a very worthwhile trip."

Calling all you Welsh and Scots!
Two major events coming up
over the Summer in Wales
and Scotland for Dave & Band

Jermyn Street Theatre Album
launch report


more


New Album Launch
at JERMYN STREET THEATRE Friday 3 June
Dave Bilbrough returns to the Jermyn Street
Theatre Piccadily, for another one of his
popular "Live and Acoustic shows."
more

EXCITING NEW DVD AND CD RELEASE!




For mail order or to order online
clickon albums in the menuabove.

6 March 2005
Dave's Tsunami Concert televised
worldwide on God TV

"WORSHIP WEEK" - 27th June - 1st July 2005



Develop Your Creative Skills in 2005
by Joining with Dave & Pat at Brunel
Manor in Devon

more


Tsunami Concert
What a great night. £1180 so far has been
raised with money still coming in. This
will be such a blessing to our contacts
on the ground in Sri Lanka who really
need our practical support at this time.
God TV came and filmed the evening
which will be used as part of their own
Tsunami appeal. In the next few weeks
you should be able to see the concert
for yourself on your TV screens.
Songs were also recorded for a new
album that I will be putting out in the
Spring, a whole collection of new songs
recorded live that I hope touches and
encourages many to make our worship
practical.







STOP PRESS!!
Tsunami Fundraising Concert
Saturday 22 January
more

Lots of travelling over the last 2 months
with Dave and band playing and leading
worship in a variety of events ranging from
"Bringing Home the Prodigals", "Live and
Acoustic" to Celebration evenings around
the country.
Thank you to so many of you who came to
join with us as we worshipped together
and continued to make known the God of
all grace.
Click here for a selection of photos